Back in August,
which was decades ago,
Sarah posted a photo
of a new Jen Kingswell design called "Boho Heart." I was immediately smitten with the idea of forming one giant heart out of many smaller blocks. That squirrel ran up my leg and sat in my lap, chattering, "Drop everything and make it!"
At the time, the pattern wasn't available to purchase, so I decided to use the photo as inspiration and wing it using orphan blocks donated to
Covered in Love
and lots of scrappy white and cream for the background.
I chose orphan blocks with bright, saturated colors and black accents for this one. Check out those fun, wonky stars!
I love this card trick block, too. Along the diagonal edges of the heart shape, I used various sizes of half square triangles with one half bright, the other half white/cream. Finding and accurately placing those HSTs was the hardest part, and many partial seams were needed.
For the back, I used lots of wild, bright chunks. Some were a bit too bright and the colors bled all the way through to the front. Yikes! Fortunately, a second washing using blue Dawn dishwashing soap removed all the bleeding. Whew!
The quilting is almost invisible among the scrappiness, just simple stippling in the heart and floppy feathers in the background. The binding is scrappy brights from my leftover binding strips.
I'm calling my derivative version Hobo Heart as a nod to our traveling life, and I'm really happy with how it turned out. I'm grateful to Jen Kingswell for her amazing design idea, and to Sarah for sharing it. Piecing square blocks of all sizes into the heart shape was a real brain puzzle: challenging and rewarding. I'll definitely be making another one!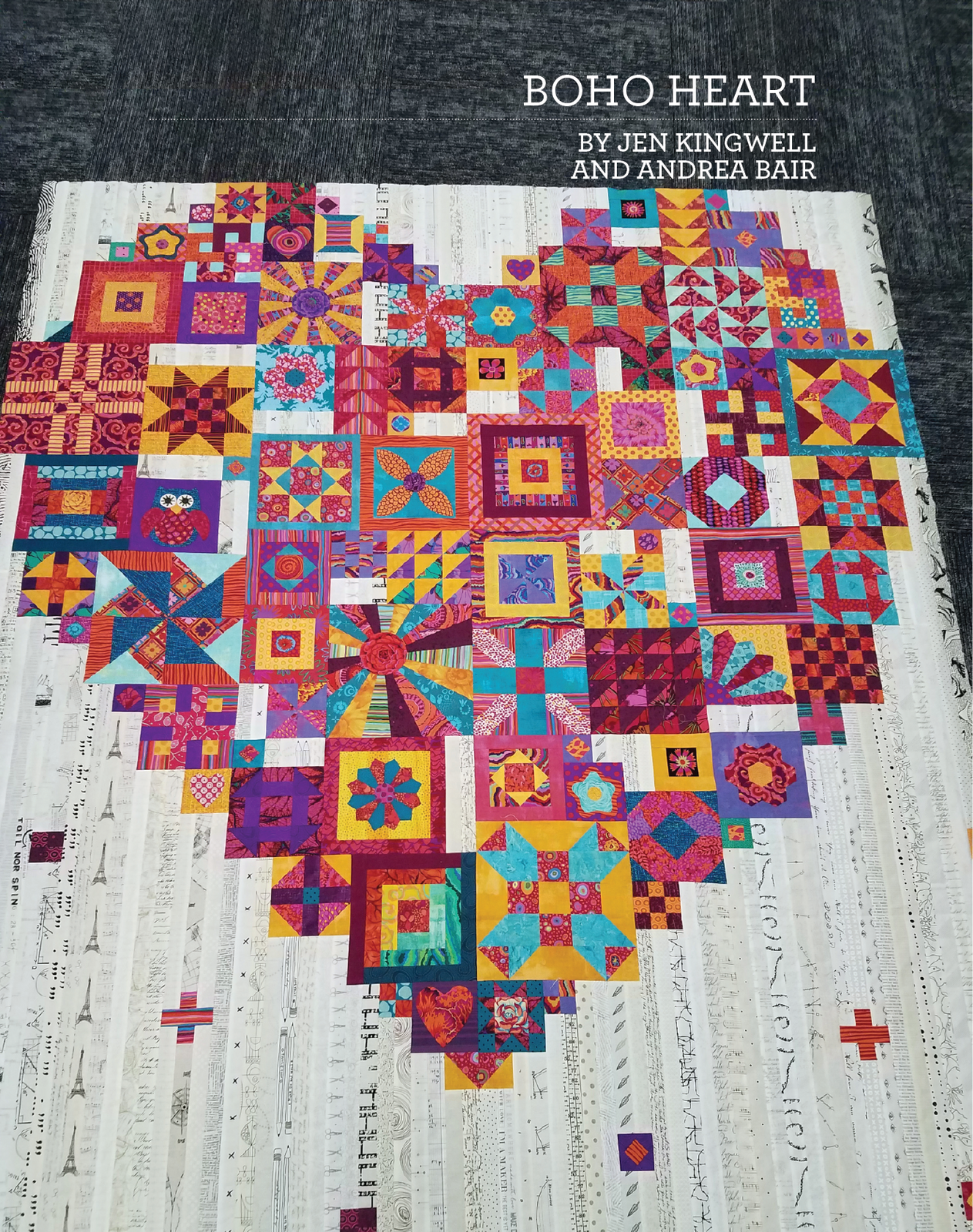 If you're interested
in making the official version, the pattern is now available in many shops.
A quick search
should pull up a number of purchasing options.